Events
Warblers on the water – May 26-28, 2023
Plans for Warblers on the Water are in the works.  Check back here for details. We plan to have the full schedule available by February 1, 2023.  In the meantime, please check in at the BIA website, our Facebook page and eBird for information on recent sightings.
We wish you happy birding on Beaver Island and beyond.
2022 Beaver Island Birding Trail Speakers and Field Trip Leaders
We have invited a group of wonderful speakers and expert field trip guides who will lead us on a weekend of discovery on the Beaver Island Archipelago. The weekend is intended to celebrate our island's natural resources and inspire others to become active conservation partners. Please welcome: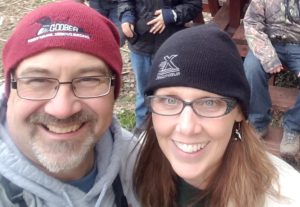 Terry and Andrea Grabill: Terry Grabill is a life-long birder, having gained the handle of "Birdman" by his family in his early teens. Along with his wife Andrea, Terry has dedicated countless hours and adventures to developing beginning birders with their "Beaver Island Group" program through Fremont Middle School, where Terry is an 8th grade science teacher. Most of his own introductory birding experiences happened on Beaver Island. Terry was a Central Michigan University student studying at the CMU Biological Station on Beaver in 1988 when he realized that there were other individuals, groups even, interested in birding. He has maintained life-long relationships with these people. He and Andrea have developed young birders for 20 years with the groups they've brought to CMU's Biological Station and birding events down-state.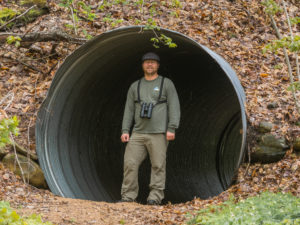 Darrell Lawson: Darrell has been birding since 2012 and has been leading field trips since 2014 for BIBT's Warblers on the Water. He is a past president (and current vice-president) of the Petoskey Regional Audubon Society, has co-chaired the Sunset Coast Birding Trail Development team, and is a past member of the Michigan Bird Records Committee. He routinely leads field trips around Michigan.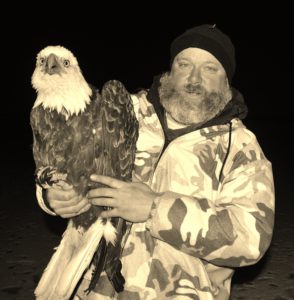 Bill Parsons: Bill Parsons is an Inland Fish & Wildlife Biologist with the Natural Resource Department of the Little Traverse Bay Bands of Odawa Indians. Bill grew up in Mason, MI, and earned his Bachelor of Science degree in Biology/Conservation from Central Michigan University. His education and experience with CMU began his exploration of the Beaver Island Archipelago, and this passionate work continues today. Bill joined the Little Traverse Bay Bands of Odawa Indians Natural Resource Department in 2002 and works as a biologist on many fish and wildlife projects in the Archipelago. Bill lives in Bliss with his girlfriend and dogs and is an avid outdoorsman, fisherman and hunter. He annually vacations on Beaver Island to hunt waterfowl.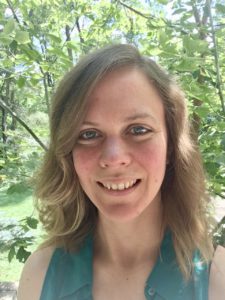 Linnea Rowse: Linnea Rowse is the Great Lakes Private Lands Director for the American Bird Conservancy. She is an avid birder and has worked in the avian conservation field for more than 15 years, with work experiences ranging from breeding ecology field work, migratory stopover habitat research, songbird banding, behavioral studies, and habitat management and restoration for forest and grassland birds and wildlife. Linnea has a B.S. in Wildlife and Conservation Biology from the University of Rhode Island, and a M.S. in Fisheries and Wildlife Science from The Ohio State University. Linnea's passion lies in connecting birds and people while employing ecologically sound science, research, and education to accomplish landscape-scale bird conservation.

Dr. Nancy Seefelt: Nancy Seefelt is a Michigan native who grew up in Sterling Heights, near Detroit.  After high school, she enrolled at Central Michigan University (CMU) and discovered Beaver Island when she took a class at the CMU Biological Station after her freshman year. Nancy received her M.S. degree from CMU and her doctorate from Michigan State University and currently holds a faculty position in the Biology Department at CMU. During the summer field season, much of her research focuses on avian ecology, specifically the breeding biology of waterbirds (gulls, terns, herons and cormorants) in northern Lake Michigan and the stopover ecology of migrating songbirds along Michigan shorelines. The migration work involves censussing, mist netting, and remote acoustical monitoring; the acoustic monitors also  track the sounds of migratory bats.  In addition, Nancy monitors the breeding activities of the endangered Piping Plover as part of the recovery program for this species.  As a vertebrate ecologist and evolutionary biologist, Nancy has been  studying birds throughout the Beaver Island Archipelago for over 20 years.